Smith's comments ensure that many people still have trouble believing nothing improper happened between her staff and the Crown lawyers who are supposed to be free of political influence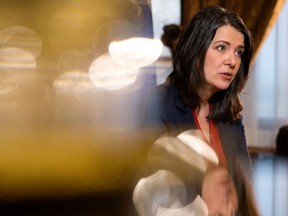 Article content
Premier Danielle Smith and her political staffers appear to be out of hot water after an internal scan of one million emails found no evidence that staff contacted Crown prosecutors about charges relating to the Coutts blockade.
Article content
Smith herself had poured the hot water with her contradictory comments about personally contacting prosecutors, and then denying she said or did anything of the sort.
Article content
She even talked about pardoning people charged with non-violent offences around COVID measures, apparently confusing herself with the U.S. president and some state governors.
Now the UCP has an exoneration from its own public service. But Smith's comments ensure that many people will still have trouble believing nothing improper happened between her staff and Crown lawyers, who are supposed to be free of political influence.
This erupted after the CBC reported, without actually seeing the emails, that political staffers had badgered Crown prosecutors in messages. On Monday, the network provided no new evidence but said it "stands behind the journalism in the story."
Article content
The NDP said "only a fully independent investigation into Danielle Smith's interference in criminal prosecutions can address the chaos she has created and her attempted coverup today."
Advocacy group Public Interest Alberta said "trust in the premier's office has been broken. Only a truly independent investigation will begin to restore it."
"It's simply not believable" that a proper investigation of one million emails could be done in a single weekend, the group added.
Investigation shows 'no evidence' of emails between Crown prosecutors and premier's office

Alberta contracts out some orthopedic surgeries in effort to cut wait times in Calgary

'No-go zone': Alberta Premier Smith says public servants hunting for reported emails to prosecutors
Smith said in a statement: "I have full faith that the public service conducted a thorough and comprehensive review.
Article content
"An independent Crown prosecution service, free from political interference, is integral to the preservation of public confidence in the justice system."
If she'd said that in the first place, there'd be no scandal or suspicion today.
More than anything, this is about the premier's own judgment, her understanding of how government is supposed to work and her perception of how far she can stretch her considerable powers.
Some of Smith's early actions — saying she called groups that receive government money to pressure them into dropping vaccination requirements — come close to misuse of the office.
There's never been a premier who didn't apply fierce pressure from time to time, but usually privately and sparingly. Smith is the first premier ever to brag about contacting regular citizens to influence them.
Article content
She called an emergency caucus meeting Saturday to explain herself to her MLAs. The premier met with sympathy — there's no particular love for the CBC in that group — but also some criticism for getting them all into this.
A good number of her MLAs want her to stop with the rhetorical flights that take attention away from the UCP's planned economic and health-care agenda.
They don't think they'll lose votes if she stops talking about so-called human-rights abuses in the COVID era. But they worry they could lose the May election if Smith's "spacewalks" keep deflecting attention from the campaign they're already running.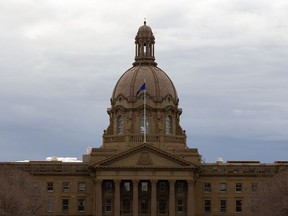 Last week, a provincewide mailing brought "Help is on the Way" brochures to households, promising shorter wait times for ER care, surgeries and ambulances.
Article content
A similar mailing on inflation relief is going out now. They're both from the government, not the UCP itself, so the public pays. There will also be TV ads.
This is a standard pre-election tactic in Alberta — using the resources of government to save the party money it can spend in the actual 28-day campaign.
Also on Monday, the UCP announced an agreement with Canadian Surgery Solutions to perform thousands more publicly funded hip and knee surgeries in private clinics.
That was knocked off the rails by news that an AHS network outage was delaying some services, including non-urgent surgeries.
The unpredictable will always lurk in politics. Uneasy UCP MLAs just want less of it from their premier.
Don Braid's column appears regularly in the Herald
Twitter: @DonBraid