Dr. Perry Sirota said Kurucz also has reactive attachment disorder, a condition brought on by historical abuse as a child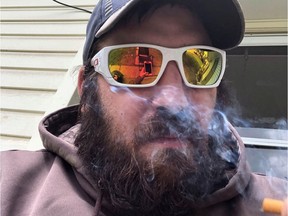 Article content
Suspected child killer Anthony Karl Kurucz suffers from a mild form of intellectual development disorder, a psychologist told court Monday.
Article content
And Dr. Perry Sirota said Kurucz also has reactive attachment disorder, a condition brought on by historical abuse as a child making him susceptible to manipulation.
Article content
Sirota was testifying on behalf of the accused in a voir dire, or trial within a trial, on the admissibility of a confession he gave in a so-called Mr. Big operation conducted by undercover Calgary police officers.
Defence counsel Darren Mahoney is challenging the admissibility of Kurucz's statement based on his client's intellectual limitations.
Kurucz is charged with second-degree murder in the April 27, 2018 death of his three-month-old son, Jayden Cyluck-Kurucz.
In his statement to an undercover officer posing as a manager for a shady business, Kurucz said he may have "panicked" while caring for his son.
Article content
"I don't know if I may have accidentally hurt him in a way," Kurucz said.
"Squeezing him too hard by accident, 'cause I don't know my own strength."
Kurucz said he also may have "put him down too hard on the couch and maybe he bonked his head."
"I panicked … and shook him a little bit."
Calgary man charged in infant's death said he knew police were using Mr. Big sting

Infant's severe head injuries the result of non-accidental trauma, expert tells murder trial

Police staged pursuit of murder suspect during sting operation, court told

Police checked murder suspect's cognitive ability after being told of intellectual deficiency, officer testifies
Sirota said Kurucz's reactive attachment disorder, which is a "trauma-related disorder" was corroborated by the accused's history, which included multiple foster placements and abuse.
Article content
"There's a tendency to dysfunctionally attach to people," he told Mahoney.
The forensic psychologist said this would make Kurucz "easily manipulated."
"They don't develop a normal, healthy attachment to a caregiver."
Sirota said testing showed Kurucz with an IQ below 70, something he'd question if an assessment was only conducted on the accused as an adult.
But he said records of testing when Kurucz was seven and again at 17 showed similar intellectual impairment, what in the past would have been labeled "mild mental retardation."
The trial resumes on Wednesday.
KMartin@postmedia.com
On Twitter: @KMartinCourts