Irish man Paul Doran was with his wife and three children at Seven Mile Beach at Lennox Head on January 18 when his daughter was swept out to sea.
Brother-in-law Brendan McDonnell said the water conditions quickly changed and the family got into some difficulty.
Both Doran and his wife, Simonne, got the children back to the shore, but he drowned during the rescue.
"We lost Paul when he drowned, while together with his wife, bravely saving their children," McDonnell said.
"It is hard to believe that we have lost Paul, and under such traumatic circumstances."
The 45-year-old moved to Australia from Ireland in July last year with his wife and three children.
He has been described as someone who only wanted the "best" for his family.
He was so looking forward to the future and had so many plans for his family. If you are a parent, or have children in your life, then you know exactly what we mean when we say Paul wanted the best for his kids," Doran's family said in a statement.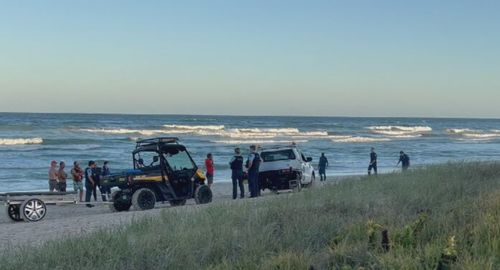 "He valued their education, playing sports and being involved in different activities, but also spending time together as a family.
"Which is exactly what they were doing that evening when he lost his life saving them."