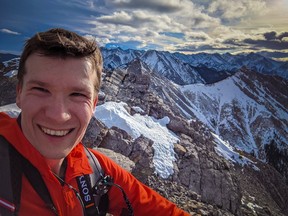 Article content
Chunks of ice crashed down off the peak, landing a stone's throw away from where I clung to the mountain. If they'd landed a few feet closer, I would have been sent tumbling down to the rocks hundreds of metres below. 
Article content
Think back to the worst moment of your life. What happened next?  
Article content
I've been lucky enough to find out twice. 
The first played out on television the night of the Calgary municipal election on Oct. 18, 2021. After a close race, I'd lost by a stunning margin. Looking out to a sea of disappointed supporters, I began my concession speech. When I saw my mom begin to cry, I thought my life was over. 
The morning after, my phone rang.  
"What next?" I asked. 
My mentor's response: "This isn't the first time, and it won't be the last. Don't take no for an answer." 
My life wasn't over. It was about to begin. 
The second time played out in stunning seclusion in the middle of the snowbound High Sierra in May 2022. I and a group of Pacific Crest Trail travellers had greatly overestimated our own capabilities. We'd also sorely underestimated the pure scale of an upcoming mountain pass. As the weather changed, it quickly became impassable. 
Article content
We were stuck. Unable to proceed and unable to backtrack. And I was responsible.  
For more than 12 hours, we clung to the side of a cliff at an elevation of more than 3,600 metres in one of North America's remotest places. We burned snow in our stoves for water. One misstep likely meant my life would be over, its final moments spent plummeting down onto the jagged ice and rocks.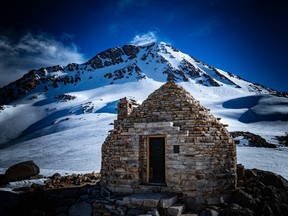 Of all threats nature can throw at a man, there's one greater still: our own ego.  
The experience shook me. I still feel the embarrassment and shame for bringing things so close to the literal edge. That failure — no, my failure — was the best teacher. I resolved that it would never happen again. It impacted everything that we did going forward, for the better.  
Article content
We went on to conquer the High Sierra's 10 legendary passes and Mount Whitney, the tallest peak in the contiguous United States. Everyone made it through safely. Our early mistake likely prevented future fatal ones. I gradually regained my confidence; and most importantly, the trust of those I travelled with. Before long, the events of that day, and what I did about it, earned me the trail name "Pathfinder." 
It was incredibly painful to admit that I was in over my head. Once I did, the mentors I needed arrived in my life. I learned something constantly, from eight-year-olds to 82-year-olds, first-timers and seasoned veterans alike. I was constantly amazed by the kindness and generosity of the "trail angels" who aid and shelter hikers on the trail, often at their own expense. 
Article content
I started my journey from Mexico alone and with a chip on my shoulder. Foolishly, I was there to try to prove to myself that I was still capable of great things. Setting foot in Canada five months later with friends, I realized I had nothing to prove. Only everything to learn. 
Life is not a straight line between successes: there are valleys between those mountains. A good mentor can make the worst moment of your life into one of the best. 
If you want to go fast, go alone. And if you want to go far, go together. 
Jeromy (Pathfinder) Farkas served as a Calgary city councillor from 2017 to 2021, and recently returned from a 4,300-kilometre trek from Mexico to Canada raising $225,000 in support of Big Brothers and Big Sisters of Calgary and Area (www.bbbscalgary.ca/news-events/jeromys-big-run-for-bbbscalgary) 
On Jan. 26, 2023, BBBS will present Jeromy's short film Going Far: A Pacific Crest Trail Journey, with all proceeds going to support empowering youth through life-changing mentoring relationships. Tickets are available online.