A number of House of Representatives Republicans voted to pass the $1.66 trillion omnibus spending bill on Friday afternoon, which must be passed in order to avoid a government shutdown.
Which Republicans Voted For The Omnibus Spending Bill?
According to Nicholas Wu of Politico, the government spending package passed with a final vote of 225-201-1.
The nine Republicans that voted in favor of passing the bill included Representatives:
Fred Upton of Michigan,
Liz Cheney of Wyoming,
Adam Kinzinger and Rodney Davis of Illinois,
Chris Jacobs and John Katko of New York,
Brian Fitzpatrick of Pennsylvania,
Jaime Herrera Butler of Washington State, and
Steve Womack of Arkansas.
The bill will now travel to U.S. President Joe Biden's desk for his signature, which will allow for additional government spending lasting until September 30, 2023.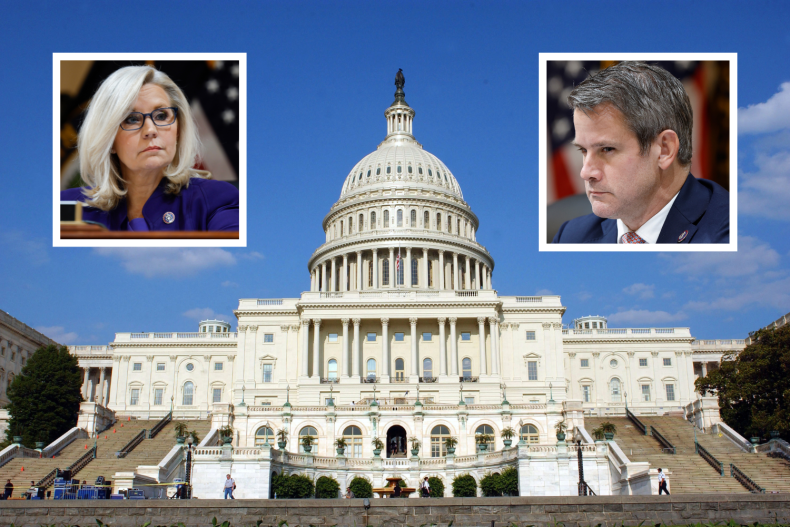 On Thursday, the omnibus bill passed through the Senate with a 68-29 vote. The 68 Senators who voted in favor of passing the bill included 18 Republicans.
Prior to its passage in the House on Friday, several Republican lawmakers criticized the bill. During a speech on the House floor, Republican minority Leader Kevin McCarthy said, "I'll guarantee you not a single member that will vote yes, I can tell you, knows everything that is hidden. Because no one has had the time to read it."
"The appropriations process has failed the American public, and there's no greater example of the nail in the coffin of the greatest failure of a one-party rule of the House, the Senate and the presidency," McCarthy added.
Former President Donald Trump also criticized the bill saying in a video posted to TruthSocial that it is a "disaster for our country," and "unacceptable."
"Biden and the radical Democrats are trying to ram through this monstrosity in the dark of night when no one has even had a chance to read [the bill]," Trump said in the video.
In a statement after the bill was passed in the House, Biden said, "This bill is good for our economy our competitiveness, and our communities—and I will sign it into law as soon as it reaches my desk."
Biden also mentioned how the bill includes additional funding for Ukraine, as they continue its war against Russia.
"It will provide additional assistance to Ukraine, another demonstration of our bipartisan support for Ukraine after President Zelenskyy's visit. It will help communities recovering from devastating natural disasters get back on their feet. And, it'll strengthen worker protections for pregnant women," Biden said.
Zelensky recently traveled to Washington, D.C., in an attempt to appeal for more military and economic aid.
"On my way to the US to strengthen resilience and defense capabilities of [Ukraine]. In particular, @POTUS and I will discuss cooperation between [Ukraine] and [U.S.]. I will also have a speech at the Congress and a number of bilateral meetings," the Ukrainian president wrote in a tweet earlier this week.
Newsweek reached out to Representative Elise Stefanik, chairwoman of House Republicans, for comment.