Inside one of Australia's most secure prisons, George Marrogi would make up to 20 calls a day to his law firm — or so the guards inside thought.
Key points:
George Marrogi and girlfriend Antonietta Mannella pleaded guilty to high-level drug trafficking and importation
The court heard the pair spoke in code when arranging the importation of $55 million worth of meth and heroin
Judge Peter Rozen will sentence the pair next month
Initially the calls went unmonitored because they were legally privileged. However it later emerged the calls were being diverted from the law firm to Marrogi's girlfriend, enabling the pair to plan a series of high-level drug imports.
On Tuesday, the County Court of Victoria heard Marrogi's girlfriend Antonietta Mannella would answer his phone calls while impersonating the firm's receptionist.
Australian Federal Police (AFP) alleged the pair were "key enablers" for the importation of 56 kilograms of methamphetamine and 13 kilograms of heroin — a quantity with a street value of $55 million.
Police tapped calls, identified code words
In April 2022, investigators found the drugs inside consignments of green tea and magnets that had been flown to Melbourne from Bangkok.
In the lead up, police tapped phone calls between Marrogi and Mannella, as he delivered instructions in code and she carried out orders.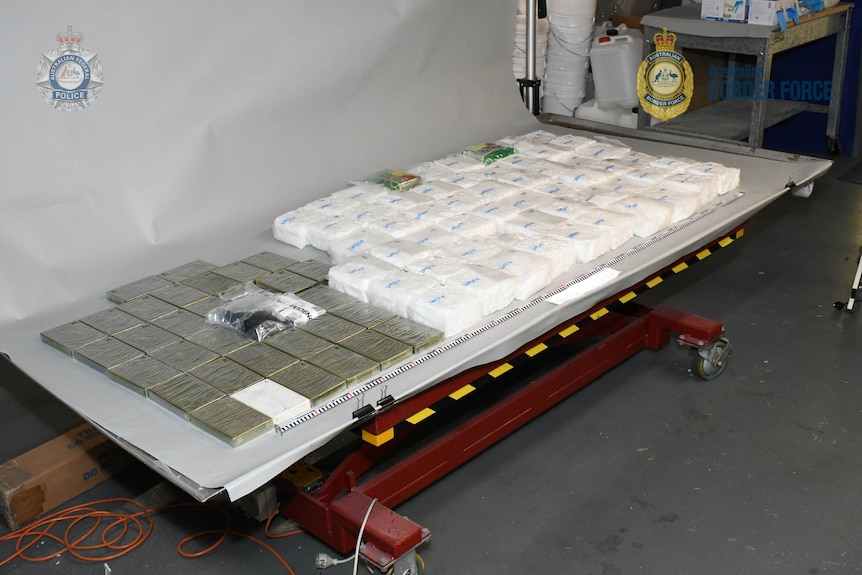 AFP prosecutor Sarah Holmes said the pair used codewords including "Shula" (drug money), "Zuze" (money), and "Talga" (methamphetamines) during their conversations.
"How are the fish going? Did they move to the aquarium or not?" Marrogi was recorded asking, in relation to the April drug importation.
In another instance, authorities captured a phone conversation between Mannella and crime figure Tony Mokbel, who was in the same prison as Marrogi and asked to pass a message to him.
"Tell him no good," Mannella was recorded telling Mokbel.
Prosecutors alleged Mannella tried to conceal her involvement in the scheme by using several mobile phones, encrypted messaging services, Virtual Private Networks and writing notes for criminal associates in email drafts, which they would later read.
Mannela, 29, was arrested at her Mickleham home in Melbourne's north, as part of coordinated raids by the AFP which netted several other co-accused.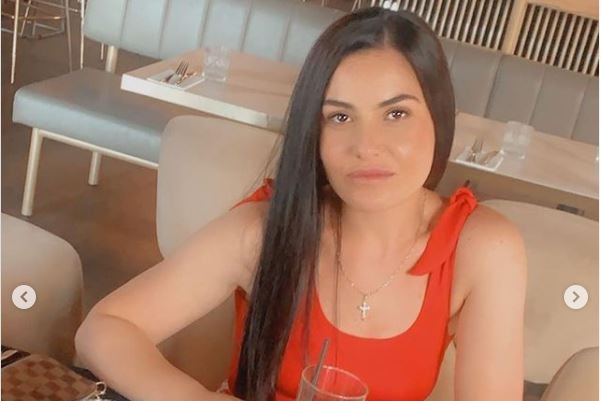 Pair plead guilty to high-level drug trafficking
While appearing in court via video link on Tuesday, the pair pleaded guilty to high-level drug trafficking and importation charges — offences guaranteed to carry lengthy jail terms.
Marrogi and Mannella also admitted to trying to organise 800 litres of drug chemicals to be transported from South Australia to Victoria in January 2022. The scheme failed when part of the delivery was intercepted in Horsham.
The court heard Marrogi, now 33, committed the offences shortly after being handed a 32-year jail term for murder.
His defence lawyer Peter Morrissey said Marrogi had also previously been jailed for manslaughter, and spent 15 of the last 16 years behind bars.
Mr Morrissey said it was an environment that had "dictated his moral compass".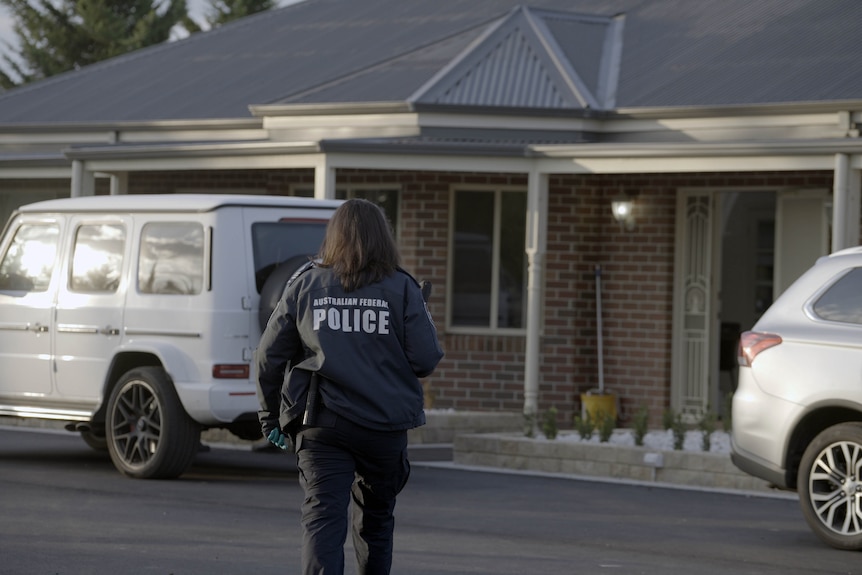 Police watching proceedings from the court gallery shook their heads as Mr Morrissey described his client as "an enthusiastic and warm person, very loyal and quite demanding of affection".
Mr Morrissey said Marrogi accepted responsibility as the primary offender for the drug crimes, and that he had "led" Mannella into wrongdoing.
"He wishes to take that one on the chin. He does feel genuine remorse for dragging her into it and wrecking her life," Mr Morrissey said.
"He's not a world-class drug trafficker."
During sentencing submissions, Mr Morrissey asked Judge Peter Rozen not to add extra jail time for Marrogi, given he still had three decades left to serve for murder.
Mannella's defence lawyer Colin Mandy said his client was a "replaceable" cog in the wheel of the drug operation, who had entered into a relationship with Marrogi after meeting him through his late sister, Meshilin.
"People do irrational things when they're in love," he said.
"She was used because she was capable and competent."
Mr Mandy called for Mannella to get a "significant discount" on her sentence, saying she had no prior criminal history and that her offending was "completely out of character".
He said Mannella was now confined to a small cell in prison, where she spent several hours each day completing Bible studies. Mr Mandy said there was little for Mannella to do in the evenings, other than watch free-to-air television.
"I don't know if it's worse or better but currently The Bachelor is on," he told the court.
Judge Rozen will sentence the pair next month.