Until she was deported from the
US
last year, Madolline Gourley thought she had hit upon an ideal way to travel the world affordably: house-sitting.
The 32-year-old Australian first heard about the concept of house-sitting, which involves looking after a home in exchange for free accommodation, just over five years ago and, Googling the term, clicked on the first result that came up – a UK-based website called Trusted Housesitters, which connects hosts with house- and pet-sitters internationally, including in
New Zealand
.
Signing up almost on the spot, the content writer and editor applied for a two-week house- and cat-sitting gig in San Francisco, landing it just a day after her Skype interview.
She had such a good time – describing the location as great, the couple as lovely and the cat as relatively low-maintenance – that she used the site to travel internationally for the next five years, mostly in the US.
"I prefer to travel by myself, but what I like about house- and cat-sitting is that I always have a cat – or cats – to come home to at the end of each day," she said.
"It's also good in terms of being able to save hundreds, sometimes thousands, of dollars on accommodation costs.
"That money can then be used to do other things you mightn't have been able to afford if you were forking out for accommodation.
"You also end up becoming friends with the people you house- and cat-sit for."
The lifestyle she had come to love came to an abrupt halt on June 30, 2022 when she was detained in Los Angeles en route to Canada for another three house-sitting gigs.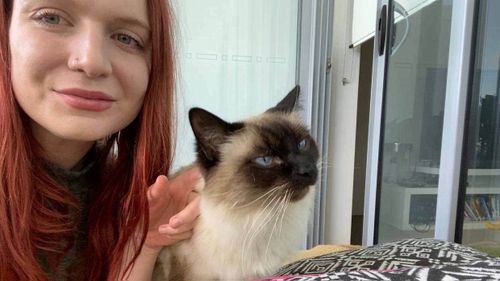 Gourley said US immigration officials were suspicious about her plans to house-sit in Canada because she had previously house-sat in the US.
"Everyone arriving at LAX has to pass through immigration and customs regardless of whether or not you're getting on a connecting flight, international or domestic, and I am of the opinion US immigration thought I wasn't going to get my connecting flights to Montreal," she said.
"For whatever reason, I think they thought I was going to stay in the US indefinitely, even though I have never overstayed my ESTA.
"And I had a return ticket to Australia departing Los Angeles on 11 September 2022."
The US Electronic System for Travel Authorization (ESTA) is a visa-waiver programme for citizens of several countries, Australia and New Zealand included, on short visits for tourism purposes and certain business activities, but not employment.
The ESTA website says visitors may "perform or offer commercial or industrial activities as long as you are not compensated for those activities from a US source, such as a company or an employer".
Held in a detention room, Gourley said she was interrogated, patted down, photographed and fingerprinted.
"US immigration doesn't share a lot of information with you while you're in airport detention, so it was pretty stressful," she said. "I had no idea if I was going to be jailed or if I'd be taken to court, or when I'd be released.
"You're not allowed to use your phone and you don't get any of your stuff back until you're escorted to your flight gate for your return flight back home. As you'd expect, some of the officers are quite rude and abuse their powers just because they can."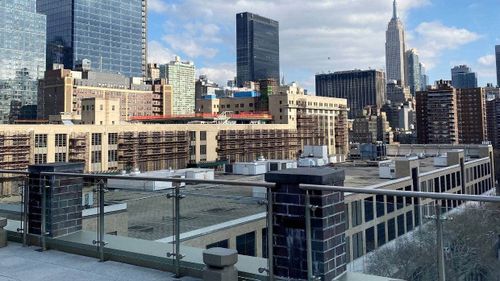 Gourley was eventually told she would be deported on the next flight to Brisbane at her own cost as she had breached the conditions of the visa waiver programme.
A US Department of Homeland Security document seen by Stuff states that Gourley "admitted" she had been travelling to the US as a house- and pet-sitter since 2017 in exchange for room and board, and did not have authorisation to work in the country.
The document says she was denied entry to the country in line with section 212 of the US Immigration and Nationality Act "because she is an intending immigrant without an immigrant visa".
Gourley is barred from ever returning to the US under the visa waiver programme, making re-entry for tourism purposes very difficult, if not impossible.
The US Customs and Border Control did not respond to a request for comment by deadline, but has previously said that house-sitting breaches ESTA guidelines.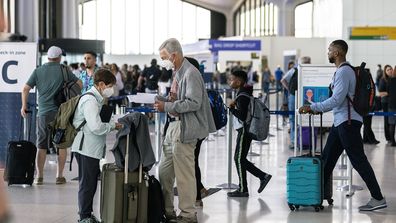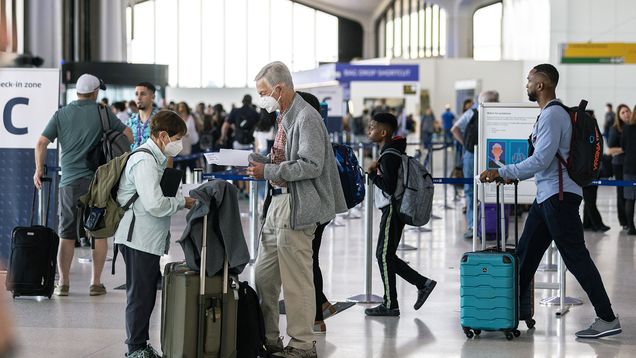 The worst 10 airports for flight delays around the world
"Under the Visa Waiver Program, nonimmigrant foreign nationals visiting the United States as tourists (visitors for pleasure), engaging in unauthorized employment is not allowed," a spokesperson told Business Insider. "For example, working as a house-and-animal sitter in exchange for room and board."
Shocked to learn that foreigners require a work visa to house-sit in the US, Gourley contacted Trusted Housesitters about her experience, asking that they make it clear on their website that house-sitters require work visas in some countries as opposed to tourist visas.
In an August email, Trusted Housesitters told Gourley that the "immigration specialists" it had consulted had "concluded that members can travel internationally to sit and that they are not in breach of any visa conditions".
A Trusted Housesitters spokesperson told Stuff that the company had been advised by immigration lawyers in both the UK and the US that its pet-sitting service does not contravene immigration guidelines as sitters are primarily travelling for leisure purposes.
"It is important, however, that people check the individual country visa and immigration guidelines before travelling as there is a risk they may be refused entry if they do not have the correct documentation in place."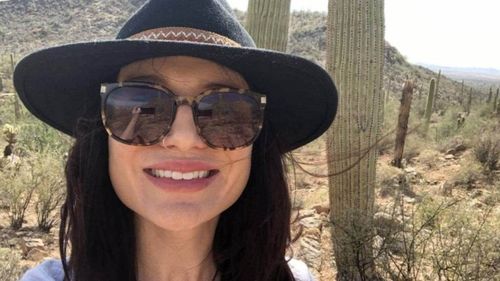 The spokesperson said all members with confirmed house-sitting arrangements are sent a series of emails detailing requirements for international sitting.
They are also sent a link to letters drawn up by immigration lawyers which "help border officials understand that house-sitting is not regarded as work".
On its website, Trusted Housesitters, which charges users an annual fee of between $139 and $269, says border officials categorise house-sitting as work "on rare occasions".
In a July 2022 blog post responding to Gourley's situation the company said border officials sometimes consider the free accommodation house-sitters get as "payment in kind", but "there is very little consistency across countries and borders".
"What happened to Madolline is extremely unfortunate and we are so sorry for her and the situation she found herself in," the post said.
While house-sitters can often get by on tourist visas, provided they aren't doing any paid work, the US isn't the only country to require them to hold a work visa.
The UK, for example, considers house-sitting as work, even when unpaid, and therefore requires house-sitters to apply for a work visa unless they are looking after the home of a family member or friend.
If Gourley had made it to Canada, it's possible she may have been questioned about her plans there.
The Canada Border Services Agency (CBSA) pointed Stuff to the Canadian government website, which defines work as any activity that you are paid to do, you would usually be paid to do, or would be a valuable work experience for a Canadian citizen or permanent resident.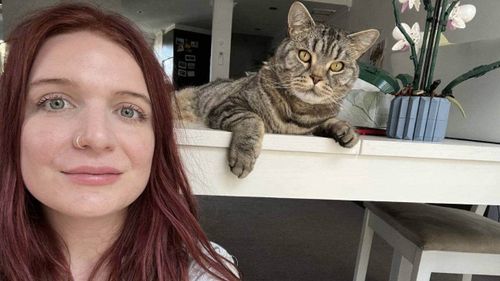 Asked if house-sitting would be considered work, the spokesperson said they "cannot speculate on certain outcomes, as each traveller presents themselves to a border services officer under a different set of circumstances, with varying levels of information available…
"Admissibility of all travellers is decided based on the information made available at the time of entry and travellers must have documentation that provides details of the reason for their travel and any other information that may be relevant."
Gourley spent the festive season house- and cat-sitting around Australia, finding gigs on a local website, and is now back in Brisbane, where she plans to stay for a few months before resuming her travels.
In the meantime, she's pushing for Trusted Housesitters, which says it has more than 144,000 members, to amend the information on visas on its website.
"If their website advised me I needed a work visa to house- and pet-sit in countries like the United States, I may have thought twice about signing up," she said.
"Would-be members aren't informed about the risks before they hand over their credit card details, and the visa and immigration information Trusted Housesitters does have isn't easily findable."