The quadruple homicide in Moscow, Idaho, recently sparked a feud between a professor at the University of Idaho and an online sleuth who has accused the professor of being involved in the crime.
Rebecca Scofield, an associate professor and chair of the history department at the university, recently filed a lawsuit against Ashley Guillard, a TikTok personality who attempts to solve crimes in her videos.
The lawsuit claims that Guillard posted numerous TikTok videos where she accused Scofield of being "responsible for the four students' deaths."
Last month, Kaylee Goncalves, 21, Madison Mogen, 21, Ethan Chapin, 20, and Xana Kernodle, 20, were found fatally stabbed in an off-campus residence near the University of Idaho. The Moscow Police Department has continued to investigate the incident, but as of Friday, December 23, no suspect has been named.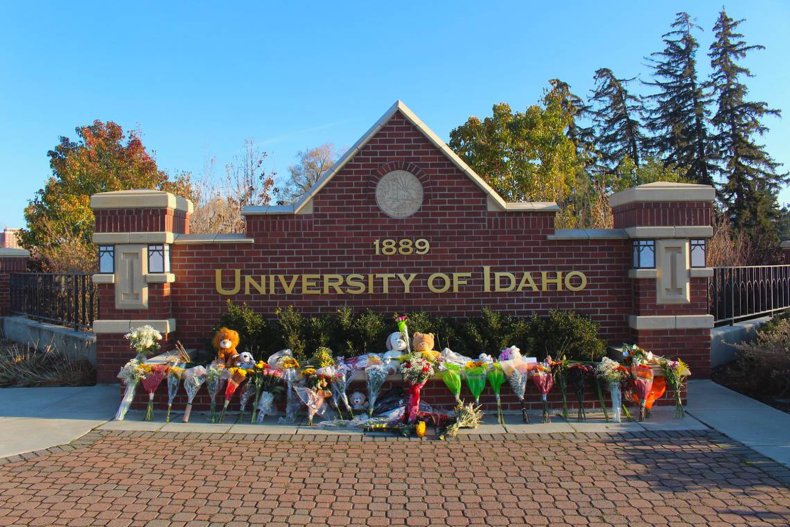 Throughout the ongoing investigation, numerous theories and rumors have circulated across social media, prompting police to warn the public to only trust official sources of information.
"Investigators have been monitoring online activity related to this ongoing and active case and are aware of the large amount of rumors and misinformation being shared as well as harassing and threatening behavior toward potentially involved parties," police said in a previous press release.
"Anyone engaging in threats or harassment whether in person, online or otherwise needs to understand that they could be subjecting themselves to criminal charges," police added.
According to the lawsuit, beginning on November 24, Guillard started posting numerous TikTok videos claiming that Scofield was involved in the crime and stating that Scofield "had been involved in a relationship with one of the murdered students, K.G. [Kaylee Goncalves]."
"On November 28, 2022, Guillard posted six TikTok videos in which she falsely alleged, either by explicitly stating so or posting text with her videos, that Professor Scofield participated in, or was otherwise responsible for the murders of the four University of Idaho students and that she did so because of her prior relationship with K.G. In one video she wrote the words, 'Rebecca Scofield's thoughts as she ordered the murder of the 4 University of Idaho students,'" the lawsuit said.
The lawsuit added that Scofield sent Guillard a cease-and-desist letter to stop accusing her of being involved; however, Guillard continued to make the videos.
In a statement sent to Newsweek, Scofield's legal team said, "The statements made about Professor Scofield are false, plain and simple. What's even worse is that these untrue statements create safety issues for the Professor and her family.
"They also further compound the trauma that the families of the victims are experiencing and undermine law enforcement efforts to find the people responsible in order to provide answers to the families and the public."
"Professor Scofield twice sent cease-and-desist letters to Ms. Guillard, but Ms. Guillard has continued to make false statements, knowing they are false. Thus, this lawsuit became necessary," the statement added.
In a series of TikTok videos after the lawsuit was filed, Guillard responded and said that Scofield is going to "be added to the list of regretful people" who have accused her of any wrongdoing.
Newsweek reached out to Guillard for comment.