Article content
Andrew Cowan was supposed to die on Oct. 12, 2012, as he launched his Ford F-150 over a ramp-shaped boulevard garden at 150 km/h and the pickup went airborne before slamming into the second floor of a Leamington commercial building.
Article content
But only his friend and passenger Edward Witt was killed. Cowan survived and was charged with first-degree murder.
Article content
After his 2017 murder conviction was thrown out by the Court of Appeal for Ontario earlier this year, a new jury trial has now been scheduled for January 2024.
A Superior Court jury rejected Cowan's defence claim that he and Witt had agreed to a suicide pact after a night of heavy drinking and gambling losses at Windsor's casino, and he was convicted of second-degree murder. Five years ago this month, Cowan was handed an automatic life sentence, with the judge ordering him to serve a decade before being eligible to apply for parole.
His lawyer at the time, Patrick Ducharme, said his client didn't testify in his own defence because of the "catastrophic brain injury" sustained in the 2012 crash. Cowan has been largely out of custody since first being charged and initially released into the guardianship and care of two aunts.
Article content
The Court of Appeal for Ontario last spring ordered a new trial after declaring there was "a reasonable apprehension that the trial judge was biased and this resulted in a miscarriage of justice." Between the jury's conviction and the judge's sentencing in 2017, Cowan's lawyer learned about a personal relationship between the judge and the prosecutor.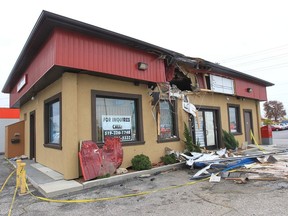 Toronto lawyer James Lockyer, the prominent social justice activist and founding director of the non-profit Association in Defence of the Wrongly Convicted — now called Innocence Canada — was one of the lawyers who successfully argued the case before the Court of Appeal.
Lockyer will be Cowan's lawyer at the re-trial, now set for four weeks before a new jury commencing Jan. 15, 2024, in Windsor's Superior Court of Justice. Ducharme said after the Court of Appeal decision it was his hope the Crown would simply drop the murder case against a client who still required constant care.
New trial ordered for local man convicted of murdering friend

Driver who killed friend in crash sentenced to life with no hope of parole for 10 years
"At the moment, the Crown is proceeding to trial," Lockyer told the Star Tuesday. He wouldn't say whether Cowan's defence was still hopeful the charge might be withdrawn before January 2024.
"It would not be appropriate to comment on the case. What I have to say will be said in court," said Lockyer.
dschmidt@postmedia.com