Poker Face is Rian Johnson's latest creation, and it sees Natasha Lyonne portray Charlie Cale as a would-be detective who can immediately tell when someone is lying to her.
The Peacock show, which premiered on Thursday, January 26, sees Charlie come face-to-face with a new batch of characters, and when injustice takes place it is up to her to figure out the truth and catch the bad guy.
Given this case-of-the-week format, there are a number of different stories that Charlie is brought into so, with that in mind, here is everything you need to know about the show's release schedule and episodes.
Warning: This article contains some spoilers for 'Poker Face'
When Will New Episodes of 'Poker Face' Come Out?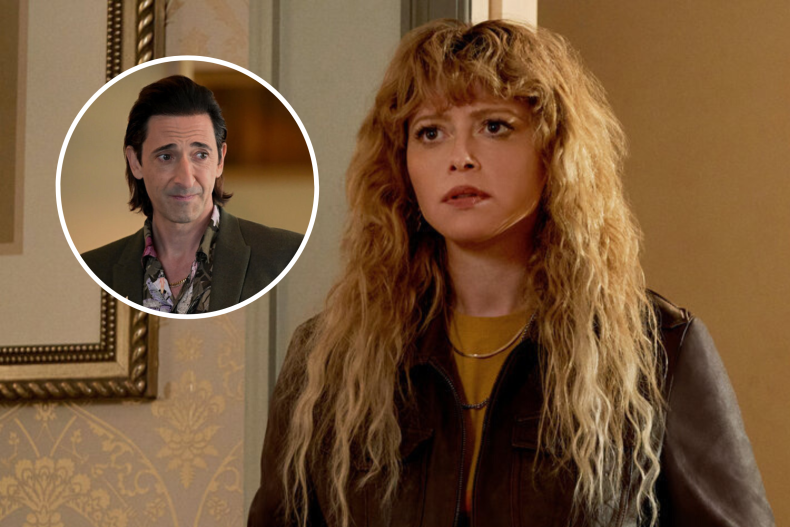 Poker Face premiered with its first four episodes on January 26, however, while it started out as a pseudo-binge release, the series will continue to air weekly from this point onwards.
The show will have 10 episodes in total, with each case falling into Charlie's lap as she continues to be on the run from the father of Sterling Frost Jr. (Adrien Brody), who took his own life in Episode 1 after being caught out by Charlie for his involvement in her friend Natalie's (Dascha Polanco) death.
Here Is the Release Schedule for 'Poker Face':
Episodes 1 to 4 – January 26
Episode 5 – February 2
Episode 6 – February 9
Episode 7 – February 16
Episode 8 – February 23
Episode 9 – March 2
Episode 10 – March 9
'Poker Face' Episode Guide
The first episode of Poker Face sets the stage for Charlie's journey in Season 1, as it is the events in Episode 1 that put her on the path of solving crimes across the country.
In the episode, Charlie is hired by Sterling Frost Jr. to use her skills to be able to tell when a person is lying in a high-stakes poker game, but she soon realizes that the casino owner could actually be involved in the sudden death of her friend Natalie and her husband.
By solving the crime, Charlie puts Frost Jr. in a corner, and rather than accept accountability for his actions and deal with the potential blowback, he takes his own life, thus putting his father on Charlie's trail to seek out revenge.
Episode 2 onwards focuses on a new case which Charlie comes across while she is on the run, and they more often than not involve a murder that she is keen to get to the bottom of.
Episode 3, for example, sees Charlie try to solve the apparent accidental death of a BBQ restaurant owner who she had bonded with over an unlikely source: Bong Joon-ho's Okja.
Johnson told Newsweek how he'd told the Parasite director about wanting to include his 2017 film in the Peacock drama and making it an important part of the case of that week.
"I was gonna tell him anyway, but we had to get his permission to use the DVD cover," the director said. "So, I emailed him and, knowing he cares very deeply about the subject, I told him the function that Okja was going to have in the episode and he was very, very excited.
"He was happy, and so I'm excited for him to see the show actually, but I remember when I came up with that like just giggling, just thinking 'Okja being a huge plot point makes me very happy.'"
As well as starring in the drama, Lyonne directs her own episode which stars Nick Nolte, and the actor told Newsweek what that was like as she described it as being "pretty out there, some say it's one of the wildest of the season."
"My episode has the great Nick Nolte in it, so I got to direct him which was just huge," the Orange is the New Black actor said. "He's really an extraordinary figure and watching him behind the monitors, I could really feel my heart saying 'this is my joy in life' because it's like everything he does is fascinating.
"Cherry Jones is extraordinary too, she is the other star of the episode and she's so layered and such a beautiful actor."
Lyonne directed the episode alongside several of Johnson's regular collaborators, including cinematographer Steve Yedlin, and she said: "It was just so fun for us to team up on this thing, Alice Ju co-wrote the episode with me, who's also a writer on Russian Doll, and Alice and I would laugh about how much fun it is to break story on this show because it's so self contained.
"So even as you're working with the production designer, building sets, or whatever it is, you're really getting to create a very self contained and specific world that's fully realized and animated, and it was just so much fun to do it."
On Creating a Case of the Week
Johnson is no stranger to working on TV, as he was famously behind the camera on two of the most critically-acclaimed episodes of Breaking Bad, "Fly" and "Ozymandias," but Poker Face was his first experience writing scripts for someone else to direct.
"It was very collaborative, we had a very talented group of writers and two incredible showrunners Nora and Lilla Zuckerman who really showed me the ropes of how to kind of write with a group," he explained.
"I really did dive in and I was in the writers room for the entire length of it, and I really dove in and treated it like it was one of my movies. And so it was a great combination of having a collaborative process with all these great writers, but also, still feeling like it was my baby and still feeling like I could take creative ownership over the season as a whole."
"I was all in for it. But the show was much better because of the talents of all those great writers and the directors we got."
Johnson also heaped praise on Janicza Bravo, who directed the Season 1 finale based on a script he wrote: "[That] is the first script I've ever written, but not directed myself, and I felt so lucky to have that and to have Janicza Bravo come in and do that. To me, I just felt incredibly blessed."
The first four episodes of Poker Face are out on Peacock now, and the show will continue to air weekly.