Prices of properties in regional Australian towns have slowed after hitting their peak in April 2022.
A new report by property tracking firm PropTrack shows that house prices in regional Australian towns have dropped by 2.2 per cent after an unprecedented rise during the pandemic.
Towns in regional Australia grew in popularity during the
pandemic
as people re-assessed their housing needs in lockdown, but now the demand is decreasing.
"As public
health
restrictions have eased and interest rates have quickly risen, the boom has been replaced with slower growth and elevated uncertainty," said PropTrack's Senior Economist, Eleanor Creagh.
"While it remains a relative bright spot in the current housing market, regional home prices are falling."
The number of potential buyers per listing has also decreased, falling 22 per cent from its all-time peak in January 2022.
Despite the current drop in the market, regional house prices are still on track to outperform Australia's capital cities, Creagh says.
"Regional markets are likely to continue to exhibit a slower pace of price falls compared to capital cities," she said.
"They remain buoyed by shifting lifestyle priorities, migration trends and affordability advantages that are still in play."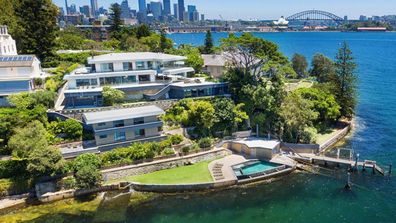 Inside Australia's top 10 most expensive property sales of 2022
Interstate Queensland was the most popular location for potential buyers across Australia, with 31 per cent of all online property searches looking for houses in regional QLD.
Properties in regional South Australia and Western Australia also grew in popularity, consistently outperforming properties in regional New South Wales and Victoria.