Sixty politicians from the U.K. have denounced the "violent" and "misogynistic" language used by journalist Jeremy Clarkson in a recent column for The Sun tabloid newspaper targeted at Meghan Markle.
They have demanded he issue the duchess an "unreserved apology."
Clarkson has faced intense public criticism following the publication of his December 17 column for the Rupert Murdoch-owned The Sun, in which he described his dream that Meghan is "paraded naked" through the streets of Britain while people "throw excrement" at her.
The column was in response to the Netflix docuseries Harry & Meghan which aired last week.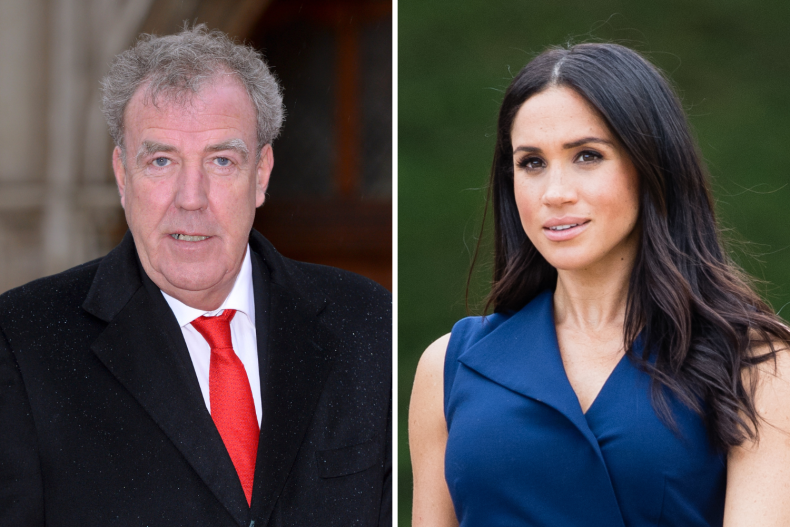 The former Top Gear host tweeted on Monday saying he was "horrified" at the hurt he'd caused in the wake of the backlash. Notably, however, Clarkson did not apologize to Meghan.
As a result, the U.K.'s Independent Press Standards Organisation said it received over 17,500 complaints about the column which was removed from the newspaper's website at Clarkson's request on Monday.
On Tuesday, 60 members of parliament added their voice to the growing dissent over Meghan's tabloid treatment, particularly given the duchess' own discussion of receiving death threats in her docuseries, following the hate stirred up by unfair reporting.
Caroline Nokes, a Conservative politician and chair of the Women and Equalities Committee, wrote a letter to The Sun's editor. Nokes said Clarkson's language had "no place in our country, and it is unacceptable that it was allowed to be published in a mainstream newspaper."
"Ms Markle has faced multiple credible threats to her life, requiring the intervention of The Metropolitan Police," the letter continued, adding, "Hateful articles like the one written by Mr Clarkson do not exist in a vacuum, and directly contribute to this unacceptable climate of hatred and violence."
Calling for strong action, Nokes' letter, signed by fellow MPs, ended by demanding that an apology from Clarkson to Meghan be made "immediately" and requested measures to ensure no article of the same nature is published by the outlet again.
Clarkson is a broadcast journalist in the U.K. with a large fan base through his work on the hit BBC motor-interest TV show Top Gear and Amazon's Clarkson's Farm.
The TV host is no stranger to controversy. In 2015, he was fired from Top Gear for being physically and verbally violent toward a colleague.
Clarkson did not hold back his views on Harry either, calling the prince a "glove puppet" and "dim."
On December 14, Clarkson attended a London lunch party at which Meghan's step-mother-in-law, Queen Camilla, was also a guest—three days before he published his column.
Camilla and Clarkson were part of a large party including A-list British stars such as Maggie Smith and Judi Dench. Earlier this year, Camilla named Clarkson one of her "countryside champions" for his promotion of agricultural work in his Clarkson's Farm series in her guest-edited issue of Country Life magazine.
There is no implication that the queen consort knew of the column at the time of the lunch.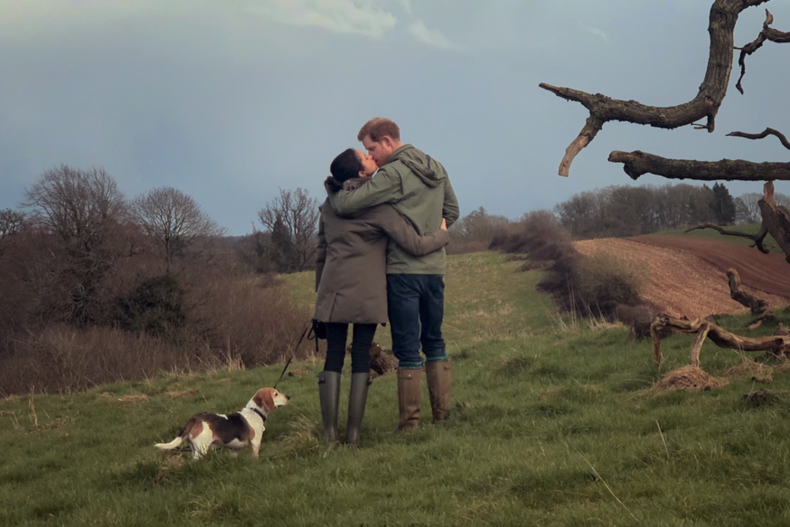 Part of the central criticism of Clarkson's attack on Meghan is the violent nature of his words, though he described them as a "clumsy" reference to the TV show Game of Thrones.
"I hate her," he wrote of Meghan. "Not like I hate [First Minister of Scotland] Nicola Sturgeon or [convicted serial killer] Rose West. I hate her on a cellular level.
"At night, I'm unable to sleep as I lie there, grinding my teeth and dreaming of the day when she is made to parade naked through the streets of every town in Britain while the crowds chant, 'Shame!' and throw lumps of excrement at her."
So far, there has been no comment from the palace or Meghan regarding the column or the resulting backlash it has caused.
Newsweek has approached Buckingham Palace and representatives of Meghan Markle for comment.
James Crawford-Smith is Newsweek's royal reporter based in London. You can find him on Twitter at @jrcrawfordsmith and read his stories on Newsweek's The Royals Facebook page.
Do you have a question about King Charles III, William and Kate, Meghan and Harry or their family that you would like our experienced royal correspondents to answer? Email royals@newsweek.com. We'd love to hear from you.