A huge shake-up in Ukraine has seen more than a dozen senior officials quit or be fired as the country continues its long-running battle against corruption.
The crackdown has taken on added significance since Russia's invasion of the country, which means president Volodymyr Zelenskyy has been heavily reliant on Western support and has made clear his country's ambitions to join international organisations outside Vladamir Putin's sphere of influence.
What is the background?
Zelenskyy was elected in 2019 on an anti-establishment and anti-corruption platform in a country where the issues date back decades. Corruption is commonly referred to as "graft".
New allegations come as Western allies are channeling billions of pounds to help Kyiv fight against Moscow, and Zelenskyy has moved to head off accusations the support is feeding Ukraine's addiction to corruption. Officials in several countries, including the US, have demanded more accountability for the aid.
Ukraine dismissed more than a dozen senior officials, including governors of several major battlefield provinces, in the biggest shake-up of its wartime leadership since Russia's invasion.
Who has gone?
The shake-up even reached Zelenskyy's office.
Its deputy head, Kyrylo Tymoshenko, prominent for his frequent battlefield updates, has quit. The AP reported Tymoshenko asked to be relieved of his duties. Neither cited a reason for the resignation. Tymoshenko joined the presidential office in 2019, after working on Zelenskyy's media and creative content strategy during his presidential campaign.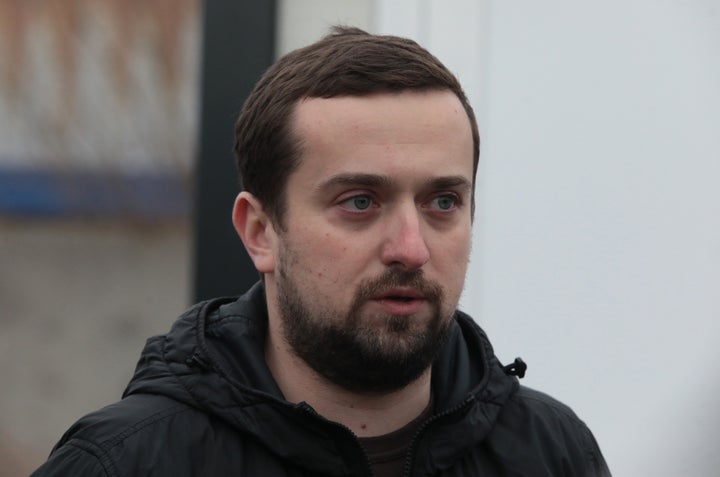 He was under investigation relating to his personal use of luxury cars and also was among officials linked in September by an investigator working with the National Anti-Corruption Bureau of Ukraine to the embezzlement of humanitarian aid worth more than $7million (£5.7 million). He has denied all the allegations.
Deputy defense Minister Viacheslav Shapovalov also resigned, local media reported, alleging his departure was linked to a scandal involving the purchase of food for Ukraine's armed forces. Deputy prosecutor general Oleksiy Symonenko also quit.
In all, four deputy ministers and five regional governors were set to leave their posts. Authorities did not announce any criminal charges against the outgoing officials. There was no immediate explanation.
On Sunday, a deputy minister at the infrastructure ministry, Vasyl Lozynsky, was fired for being part of a network allegedly embezzling budget funds. Lozynsky was relieved of his duties after Ukraine's anti-corruption agency detained him while he was receiving a $400,000 (£324,000) bribe for helping to fix contracts related to restoring facilities battered by Russian missile strikes.
What is Ukraine trying to do?
The zero tolerance approach is set against fears corruption allegations could jeopardise Ukraine's efforts to join the European Union and the Western military alliance, Nato. Ukraine's leadership also wants to shoot down any scandal that could play into Moscow's political attacks on Kyiv.
Last June, the EU agreed to put Ukraine on a path toward membership in the bloc. In order to join, countries must meet economic and political conditions, including a commitment to the rule of law and other democratic principles.
Ukraine has also long aspired to join Nato. But the military alliance is not about to offer an invitation, because of the country's contested borders, defence establishment shortcomings and, in part, its corruption issues.
What does it mean for the war?
The departures thinned the government as Zelenskyy had already lost his interior minister and others in the ministry's leadership in a helicopter crash last week.
But in his nightly video address on Sunday, Zelenskyy was unapologetic over the need to tackle corruption even in the face of the Russian invasion. "I want to be clear: there will be no return to what used to be in the past," Zelenskyy said.
"The president sees and hears society. And he directly responds to a key public demand – justice for all," Mykhailo Podolyak, a senior Zelenskyy adviser, wrote on Twitter.
It comes as it was reported Germany has decided to send Leopard 2 battle tanks to Ukraine and allow other countries – such as Poland – to do the same, ending a stumbling block over the much-vaunted armoured vehicles, and underlining the ongoing Western support.
With reporting from AP and Reuters.